Visit
to see more recent creative work
What We Do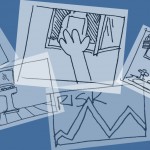 Great ideas become memorable brands.  At Liberal Palette we shape, refine and forge great ideas into solid brands utilizing traditional and evolving tools and technologies to best present your brand and products and their unique place in complex markets.
.
---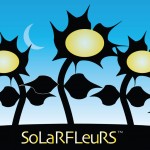 Successful brands like Nike, Apple, or Coke all have one thing in common, serious customer loyalty.  This results from the perfect marriage of memorable branding with excellent products.  Our passion is tapping into the uniqueness of your business to provide it with the prefect memorable branding solution that connects with customers.
.
---
We thrive on collaboration and that always results in a better product.  Whether your requirement is a corporate branding solution, an internal communication site, scalable ecommerce site, or stakeholder involvement comment and response communication system, we build to fit, scale, and evolve.
We employ best in class tools and Agile development practices to ensure optimum and cost effective solutions to fit your specific project requirements.   From custom Content Management System (CMS) to utilizing off-the-shelf tools such as WordPress(TM), we use the tools that fit the project.
.
---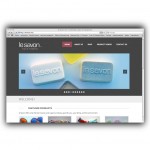 There are many hurdles associated with starting a successful online store or ecommerce site, we take care of all the technical stuff providing you with the best data and Content Management System (CMS) for the job, so that you can focus on your message and other elements of your business.
.
---
It truly is a mobile world these days.  8 out of ten potential customers now use smart phones or tablets and not their computers to search what they are looking for.  We develop responsive products that adapt the delivery of your message for maximum effectiveness on any of these devices.
.
---

Search Engine Optimization (SEO) is critical to the success of any web presence, if customers can't find you, you lose business. SEO integration is a key element to any on-line project that we do.
.
---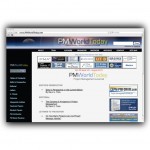 Following development and the deployment we provide you with a turn key system and train your staff on how to maintain your content and glean the most from your data without the need to involve us on a day-to-day basis.  We also can offer web site management and administration services if desired.



.
---
Our portfolio is stuffed with print projects including award winning brochures, flyers, strategic plans, annual and quarterly reports, project management plans, displays and poster sessions.
.
---

We've produced packaging materials for a litany of products from wine and software to medical therapy products and handcrafted soap, take a look.  Point-of-purchase is an important part of any packaging design strategy.
.
---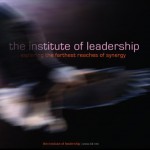 We have many years of experience producing compelling and informative corporate and government presentations and teach effective presentation techniques and skills.
.
---